If you're the kind of person who eats and drinks on the road often, buying a car with a built-in fridge can make long journeys infinitely more comfortable and pleasant.
With such a vehicle, you will never waste time stopping at restaurants or hotels to quench your thirst or fill your stomach –simply carry your food and save time.
If you appreciate the idea, here are the top 6 of the best cars with built-in fridges
Top 6 Great Cars with Built-in Fridges
1. Ford Flex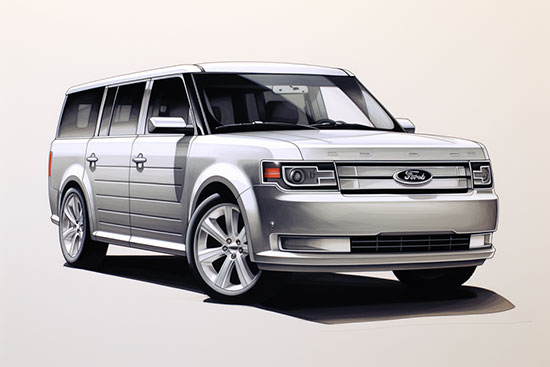 The Ford Flex has you covered if you are looking for a vehicle with a fridge. The manufacturer included the refrigerator in 2009, and since then, all the proceeding models have had it.
Unlike other vehicles with plastic compartments controlled by an air conditioner, the Ford Flex has an actual fridge that creates a chilled liquid using a compressor.
The created liquid can lower the temperature of any beverage in the fridge by up to 41 degrees in less than two hours and a half! In addition, it offers a freezer option that can lower temperatures up to 23 ° F.
The Ford Flex fridge has a small compartment that can only hold up to seven twelve-ounce cans. The vehicle is best for drivers who drive through hot climates as it helps save the amount you'd spend on a gallon of ice cream.
Car type: crossover SUV
Engine: It has two engines – 3.5 L Duratec and V6 3.5 L EcoBoost V6
Engine power: 365 HP at 5,500 rpm (272 kW)
Maximum torque: 475 Nm / 350 ft-lb
Fuel type: Gasoline
Fuel consumption: 22 mpg (hgw), 16 mpg (city), and 18 mpg (combined)
2. Mercedes-Maybach S-Class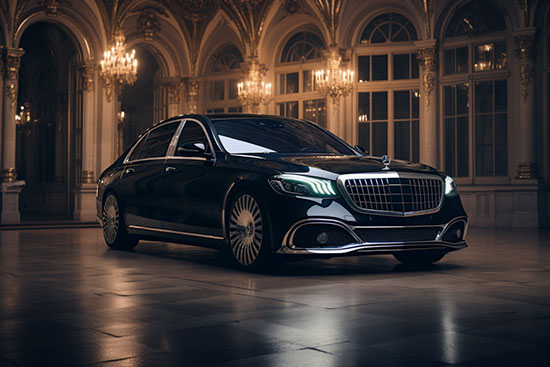 Another great vehicle with a built-in fridge is the Mercedes-Maybach S-class. The refrigerator is situated on the rear armrest, thus making it easy for passengers to access cool foods and drinks.
In terms of capacity, the fridge can hold up to 10 liters of beverages and comes with a champagne glass, so you don't have to buy them.
Moreover, the refrigerator comes removable so that you can have an easy time cleaning it. Finally, the fridge is easy to use as all you have to do is set the desired temperatures via its illuminated control panel.
Car type: a luxury sedan
Engine: twin-turbocharged 4 L V-8 engines
Engine power: 496 @ 5500
Maximum torque: 516 @ 2000
Fuel type: Gasoline
Fuel consumption: 2.5L/100kmb (lowest) and 8.4L/100km (highest)
3. Cadillac Escalade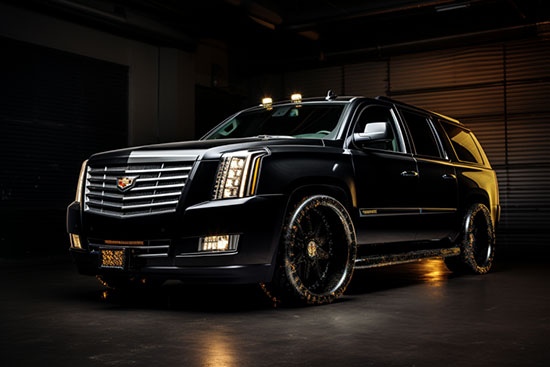 The next best vehicle that will ensure you have ready access to ice-cold refreshments anytime is the Cadillac Escalade. It has a fridge at the center console for easy access.
It is generously large with a capacity of up to six 24 ounces bottles and has a temperature range of 41 to 23 degrees (F) in freezer mode.
The best thing about this refrigerator is its ease of use. Using it requires you to press the button – turn on the fridge, press its button until the light goes on.
To switch to freezer mode, press the button until two lights go on. And to switch it off, hold the button until the light goes off.
Car type: luxury SUV
Engine: standard 6.2 L V-8
Engine power: 420 horsepower
Torque: 460 / 623 @ 1500
Fuel type: Gasoline
Fuel consumption: 15 mpg (city), 20 mpg (how), and 17 mpg combined.
4. Volvo XC90 Excellence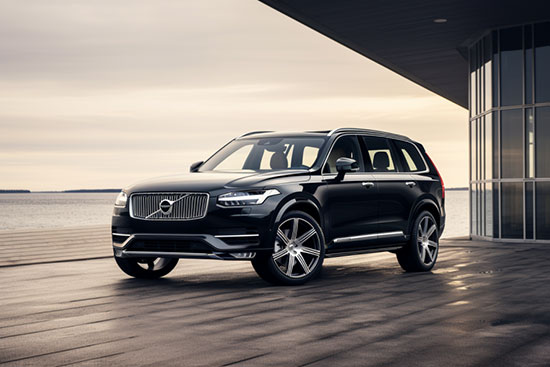 Known for comfort, safety, and practicality, the Volvo XC90 Excellence is a must-have vehicle for those looking to enjoy the best driving experience.
The car parks have several unique features; however, the most important one we will focus on is their fridge.
The fridge is located in the rear compartment and features custom-made champagne glasses. These glasses have a unique holder within the refrigerator, so they don't consume the space you use for cooling your stuff. The glass holder is impressive in letting you warm or cool the glass as desired.
This mini-fridge isn't anything to compare with a mere champagne cooler. It's more than that, as it functions as your home fridge with the exception that it has a relatively more minor capacity – it can only hold up to two bottles of champagne or other beverages of your choice.
Car type: mid-size luxury SUV
Engine: Turbo/Supercharger 2 L, four-cylinder engine
Maximum engine power: 400 @ 5700 rpm
Maximum torque: 472
Fuel type: Hybrid
Fuel consumption: 10.0 L/100km (city), 8.8 L/100km (hgw), and 9.5 L/100km (combined).
5. Bentley Mulsanne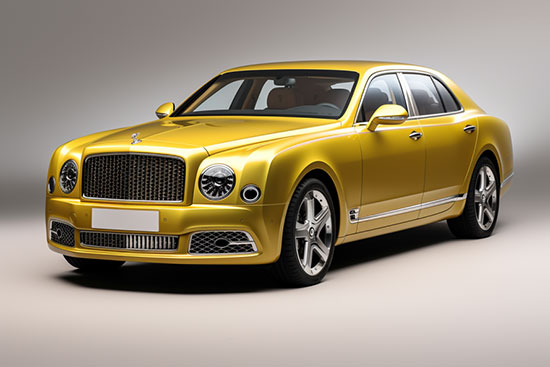 Unlike some other great cars that require you to buy a separate cooler or fridge, the Bentley Mulsanne boasts a perfectly designed fridge.
It is in the rear center armrest and can hold two 1-liter bottles. Additionally, it features a small confectionary tray and glass holder with a capacity of up to two glasses.
With this fridge, you can be sure to quench your thirst or hunger between destinations – there will be no need to wait until you reach your destinations to satisfy yourself.
Car type: Sedan
Engine: Twin-Turbocharged V8
Maximum engine power: 505bhp@4000rpm
Maximum torque: 1020Nm@1750rpm
Fuel type: Gasoline
Fuel consumption: 10 mpg (city), 16 mpg (hgw), and 12 mpg (combined)
6. Land Rover Discovery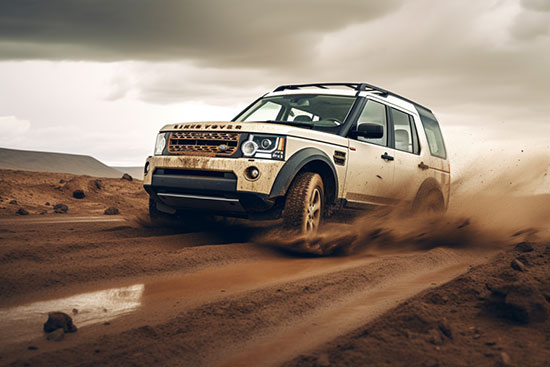 This car is perfect for those who want to keep their drinks cold while on the go. The fridge is between the two rear seats and is large enough to hold up to 4 bottles of champagne or beverages of your choice.
The good thing about this fridge is its ease of use – it only takes approximately 30 minutes to attain the operating temperature of 40°F.
Car type: Mid-size luxury SUV
Engine: (3.0 L AJ126 V6-S) and (5.0 L AJ133 V8) petrol engines and (2.7 L AJD V6-T) and (3.0 L AJD V6-T) diesel engines
Maximum engine power (PS/kW/rpm): 249 / 183 / 4.000
Maximum torque (Nm/rpm): 570 / 1.250 – 2.250
Fuel type: Gasoline
Fuel consumption: 19 mpg (city), 22 miles (city), and 21 mpg (combined)
Wrapping Up
The above are some great cars with built-in fridges in the USA. We choose them carefully, considering costs, so have confidence when checking them out.