Today I decided to make a top of the reliable and underestimated cars that you can buy under $ 6000, initially I thought of the amount of $ 5,000, but some cars that I will present slightly exceed this price, so I climbed by 1000 $ :).
I work almost every day in the car service, many cars come for different maintenance services, some just to change the oil and filters, others with serious engine problems.
Following this article will be presented only ordinary cars, reliable, meant to take you from point A to point B, nothing fancy, I will not talk too much about premium brands, because a premium brands at $ 5,000 – 6,000 $, means they have defects or many miles on the board, not always, but most of the time.
Let's begin.
1. Kia Ceed 2010 -2011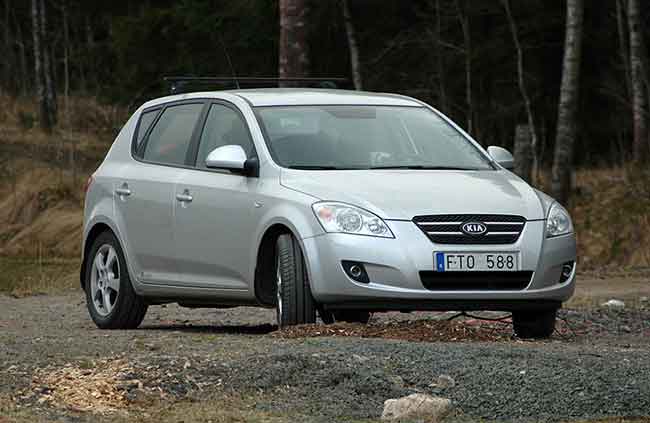 An underestimated car model, it comes equipped with 1.4 and 1.6 l petrol engines, but also a 1.6 CRDI diesel engine. Kia Ceed has many features, is spacious, is relatively good at the year of manufacture (2010-2011) and we can find them at 5000 – 6000 $. So we have a car with at least 100 horsepower, which is very reliable.
I know an owner of KIA Ceed who has 1.6 CRDI engine and is very pleased with this car, of course, it matters a lot how he took care of it and what roads he makes with this car. Also, many taxi drivers I have seen are driving Kia Ceed with the 109-horsepower 1.4-petrol engine, and they say that they are very pleased with this car.
These types of engines are my favorite because they are not complicated, they do not have a turbo, fuel consumption is decent, endowments are numerous, the manufacture year is good and the price is right, and a used Kia Ceed can be found without too many miles traveled.
2. Ford Focus 2010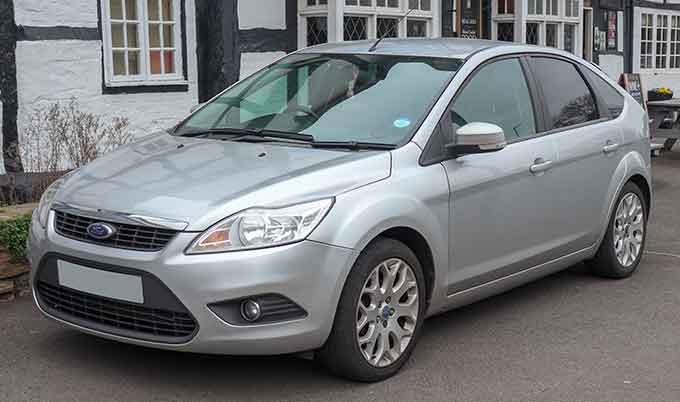 In this car, I will let you choose what engine you want, but I would stay away from the 1.6 TDCI 109 HP engine. Why? because I saw a lot in service with injector problems, particulate filter problems, many of these models of cars with this engine had the particulate filter fully clogged at 160,000 km (99500 miles) and obviously it had to be replaced, that's why I am not a fan of this engine, because I saw a lot of problems like these in repair shop.
For this reason, at Ford Focus I recommend 1.6, 1.8, 2.0 petrol engines, or if you really want a diesel, you can take the 1.8 TDCI engine without DPF, or 2.0 TDCI (only if you drive a lot out of town).
If you ask me which engine I prefer, I would answer 1.6 or 2.0 petrol. :). If you still prefer diesel, stay away from the 1.6 TDCI engine
The Ford cars are very well equipped, they have many features including heated windscreen, heated seats, xenon headlights, Sony audio system, they are doing well. Car parts are not that expensive, the only downside to Ford is that the engine parts are a little messed up and it is sometimes difficult to work on the engine.
3. Mitsubishi Lancer 2009-2011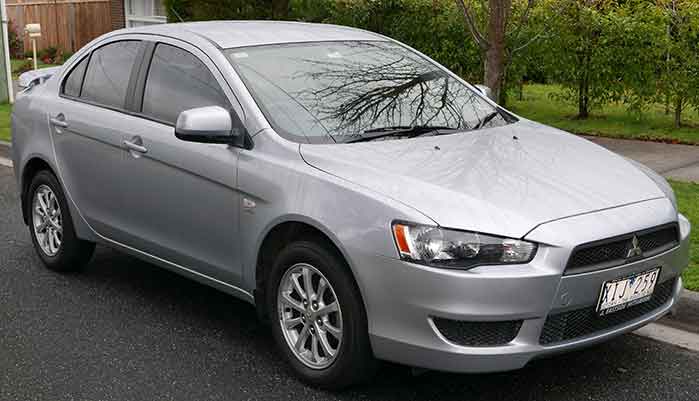 No, I'm not going to talk about the Mitsubishi EVO 8.9 or 10, just about the standard Mitsubishi Lancer, especially the version with the 1.8 143 HP petrol engine, Japanese engine, very reliable, maintenance is not very expensive.
The Mitsubishi Lancer is spacious, has some features, is suitable and is at a fair price.
4. Mazda 3, year of manufacture 2009 – 2010.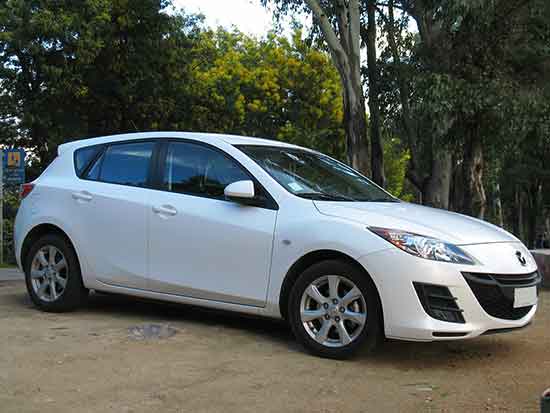 I am referring in particular to the 1.6 L 105 HP and 2.0L, 150 HP engines. Very good car in terms of reliability, I rarely saw in service, especially gasoline engines coming for more serious engine problems, and these were due to very poor maintenance of the owner.
The equipment that this car has is numerous, especially the BOSE sound, being a reliable and respected car. Mazda 3 can be found at a price of up to $ 6,000
5. Skoda Octavia 2010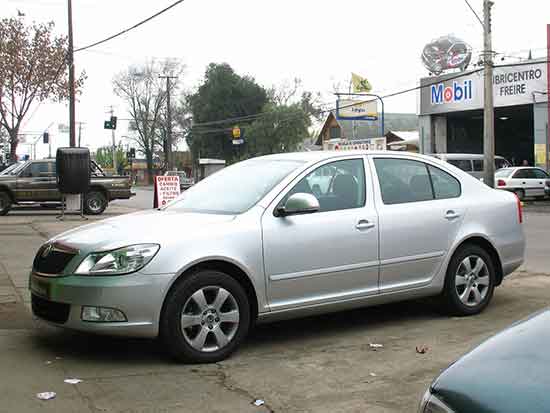 Or its equivalent, ie Volkswagen Golf 6, Seat, Passat but I chose Skoda because it is more practical and family-friendly. At the engine you should choose, well here it will be a problem …
The Volkswagen group had some problems with the engines in the past few years, yet it had a wide range of engines and many drivers have chosen them all. Honestly, on Skoda Octavia, I would choose the 1.6 MPI petrol engine, 102 HP, and here I am referring strictly to engine reliability. Apart from the fact that the power of the engine does not help you very much in certain key situations, if you are not pretentious and want to take something that will not give you a headache, you can choose this engine which is very good for an LPG installation for economy.
We have seen many such cars in service, specifically this engine with LPG, without problems, with engines that had a mileage of 186,000 (300,000 km), the owners were very satisfied.
Other good engines for the Skoda Octavia is the 1.4 TSI (turbocharged engine) of 122 HP, there is a similar engine of 1.4 TSI of 160 HP (twin-turbo) but this engine has not proved to be very reliable, with all kinds of problems and it is better to stay away from this engine. If you still want some more horsepower, I would not recommend buying the 1.8 TSI 160 HP as it is also a problematic engine, rather I would go on the 1.6 TDI 105 HP diesel engine.
Regarding diesel engines, the engine I recommend is the 2.0 TDI 140 HP, with Common Rail injection system.
Beware of the 1.2 TSI 105 HP engines, and the 1.8 TSI engines. These engines had problems with timing, injectors and oil consumption, so be careful about these engines.
If you like Skoda Octavia and you want strict reliability and even good consumption, you can choose the 1.6 MPI engine and install LPG, if you need diesel then the 2.0 TDI CR.
The tips above can be applied to the other models of the Volkswagen group, ie Golf 6, Passat, Seat Exeo, Seat Leon, Audi A3 or Audi A4, being equipped with the same engines, but also the prices vary from car to car.
Another reliable but underestimated car is:
6. Renault Fluence 2010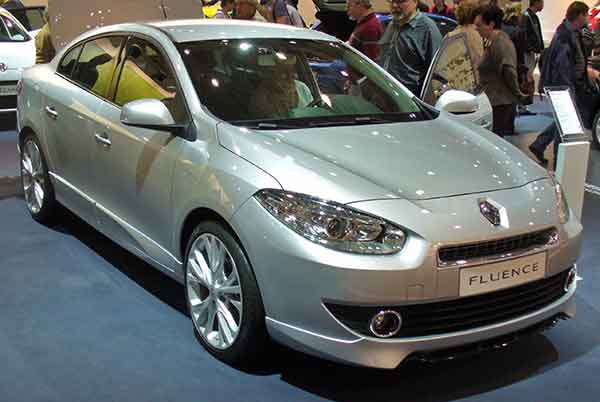 I have mentioned this car here not only because of the high reliability but also because it offers you a lot of space inside, the year of manufacture is very good, after 2010. It is equipped with 1.6 or 2.0 L Petrol engines and for the diesel version, 1.5 DCI.
If I were to buy a diesel engine, I would buy Renault with confidence, being cheaper, more reliable than the Volkswagen group, and also very good at fuel consumption.
The 1.6 petrol engine found on the Renault Fluence can be purchased at a price of less than $ 6000. It is very likely to find this type of car with little mileage and some features.
The outside does not look so bad, it is a simple car, but very good and reliable.
7. Renault Laguna III 2010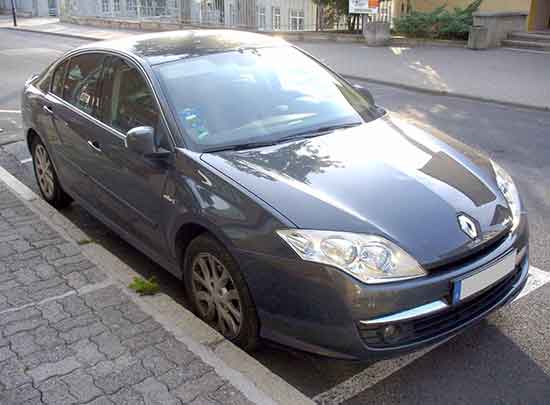 I will continue to stay at the Renault car brand and talk about the Laguna III model. A very comfortable car, equipped, underestimated, spacious and with many features. You can buy a Renault Laguna III with the 2.0 HP 140 petrol engine or the 173 HP 2.0 CRDI diesel engine, which is very good in terms of reliability.
The prices at Renault Laguna III are not very low, especially if we talk about a 173 HP 2.0 CRDI engine, but for the petrol engine, the costs are a little lower, reaching just over $ 5000 and at $ 6000 for the 2.0 petrol engine.
As key points: Year of manufacture after 2010, looks great and it is spacious.
8. Hyundai i30 2009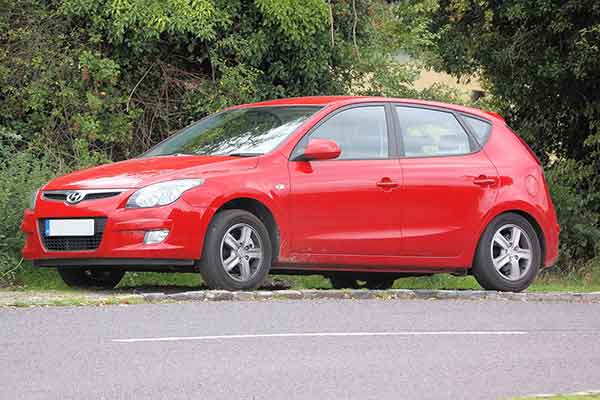 An interesting and underestimated car is Hyundai i30. This car is even cheaper than the Kia Ceed. The preferred engine is the 1.4 petrol of 109 HP. The price is below $ 5000. A cheap and reliable car, with low maintenance costs.
9. Toyota Avensis 2005 -2008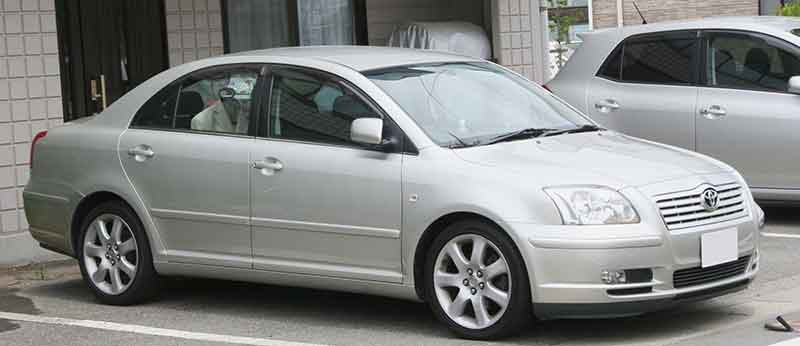 In this model, I am referring in particular to the 2.0 147 hP engine. There is also the 1.6 engine but it seems to be a small engine for the weight of this car. The Toyota Avensis is big, spacious. Newer models after 2008 will be priced above $ 6,000.
However, I want to say something here … I do not agree with the Japanese diesel engines. Japanese are well known for the reliability of gasoline engines. Some Japanese brands have "borrowed" diesel engines from other brands. Suzuki uses diesel engines from Fiat and Renault and Mitsubishi uses in the Outlander 2.0 the Passat diesel engine.
So, if you want to get a Japanese car, get a petrol engine because these are the most reliable.
10. Honda Civic 2008-2009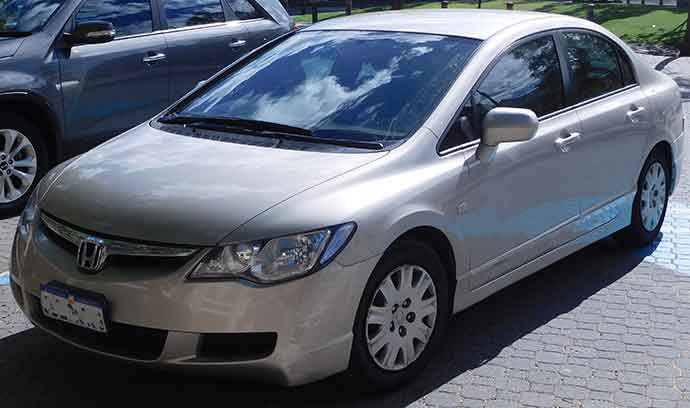 If I had $ 6,000 I would go buy this car right now. Honda Civic with 1.8 VTEC engine 2008 – 2009. This engine offers 140 HP, and either a 6-speed manual gearbox or a CVT automatic gearbox.
As a plus, it is the most reliable car in this top, and it looks good.
We have a loyal customer who bought this car as new, came regularly for oil and filter change, his car has a mileage of 174,000 miles (280,000 km) and besides the usual exchange of filters and oil, in all these traveled miles, he has changed only one tie rod end.
This car is a great choice for a family with a child, for a lady and a young man, even for anyone who wants to drive it. It is not a slow car, you have a 6-speed manual gearbox, you have some equipment and I can say that I would buy this car anytime. The 1.8 VTEC engine is the one I recommend from all points of view.
The top presented above referred only to reliable and under-rated motor cars from my point of view.